Not logged in
Frank Dale & Stepsons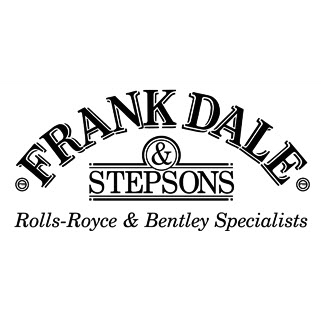 125 Harlequin Avenue, Great West Road
London
United Kingdom
Services: Full Restoration, Mechanic/Service, Sales, Trimmer
Contact: Giles Crickmay

Established in 1946 Frank Dale & Stepsons are the world's oldest independent ROLLS ROYCE and BENTLEY specialist. Sales, service and trimming services.
Overall
4 reviews

Full Restoration
4 reviews

Mechanic/Service
0 reviews
Sales
0 reviews
Trimmer
0 reviews

I want to review this supplier

BentleyBoy
10 reviews
39 helpful votes
10 found this helpful
Message BentleyBoy
Don't Be Fooled

in Full Restoration
reviewed on 2016-09-13 14:54:35
"Fool me once, shame on you. Fool me twice, shame on me."

Part 1 - Fool me once.

In 2010, I purchased a 1953 Bentley R-Type (see my review of Vantage Motor Works), which needed a full restoration. I chose Frank Dale & Stepsons for several reasons: I had purchased my first two Bentleys from them in the late 60's and early 70's', so there was a certain nostalgia; they are located near Heathrow, so it would be easy for me to get to them for checking on the car (I live in Europe); unlike all other noted restorers in the UK - who said they could not begin for 6 -18 months - they said, quite emphatically, that they had the time and capacity to begin work immediately. When I visited them, they showed me a car they had just finished restoring, and assured me that the same team would do the coachwork. Nothing was true. For nearly 5 months, nothing was done on the car. They said that the seat belts had to be installed BEFORE the car was stripped and they were waiting for the seat belt specialist, who was ill. At 5 months, the car was finally stripped and all paint removed. Naked, it was clear what the true condition of the car was and what was needed to put it right. They told me that to do an off-chassis-repair of the body would add just £3,500 to the estimated cost and a few weeks to the time. In the end, it added £50,000 to the cost (just for the bodywork) and over two years. The work was not done by the shop they told me they would use, but a one-man restorer. I spent tens of thousands with them, to have the mechanics sorted. Their in-house trimmer was a disaster. We agreed on adjustable headrests (an R-type with this type of headrest was in their facility) - I got non-adjustable head rests. The overall quality of the workmanship was far below a high standard - headliner corners poorly done, staples showing on seats, nail holes in the headliner. The carpet had holes for a RHD car (mine is LHD), meaning that they used some off the shelf pattern, instead of a custom fitting of the carpets. I paid for a restoration of the steering wheel, but it was cracked all over.

In the end, it was not the runaway costs, nor the 3 years it took to get the car (2013); it was the result that upset me. When the car arrived, we found electric cables, with tape labels, under the carpet. These should have been used to connect the instruments behind the dash. Bolts were missing everywhere: if a connection required 7 bolts, only three were there; the entire body had not been fastened to the chassis - bolts were missing or barely closed; components place upside down - the list of mistakes was endless - many dangerous. Frank Dale paid for some of the repairs (done locally), but over the next months I paid far, far more, £20,000 - l to correct their mistakes or do things that should have been done when the body was off the chassis.

Part 2. Fool me twice

During the time after the car was returned to me and all this extra work was being done, Frank Dale said that they realize that they did a bad job and told me that they had a new team on board and if I would agree to send the car back to them, for any further work, they would be happy to do it free of charge.

Within 18 months paint began to sag on the right front wing, all four door lost paint where they rubbed against the centre post, and there were still problems related to the initial work. So, in October, 2015, I paid to ship the car back to the UK. I was told that the work would take no more than 7 weeks. It took 9 months! And again, when the car arrived, it went straight to my local mechanics to sort out all kinds of mistakes.

Bottom line: do not think of using Frank Dale to restore your car. This review does not concern their car sales division, only their mechanic and restoration services.



Was this review helpful?
Yes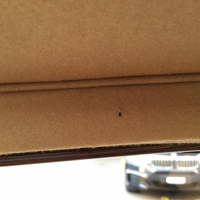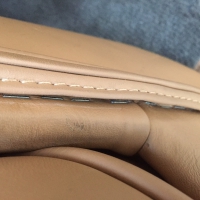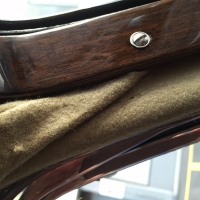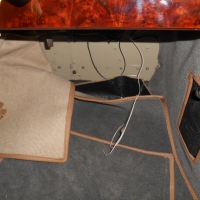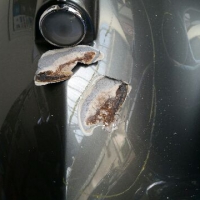 BentleyBoy
10 reviews
39 helpful votes
2 found this helpful
Message BentleyBoy
You can't judge a restorer by his trophy

in Full Restoration
reviewed on 2018-07-10 14:53:34
To the previous reviewer.
Wining at a Concours tells you little or nothing about the so-called restorer. First of all, you do not know how much restoration was done. Most important, Frank Dale does not have an in-house body shop/painter and may not even have used their affiliate trimmer, if interior work was required. You have no idea if the work was done on time or if there was a cost overrun. This is a mistake that many car enthusiasts make - assuming that just because a shop can deliver a winning car, it means the shop is good and reliable. This was certainly the case with Vantage Motorworks in Florida - if you tell them that the car will go to Amelia Island, Pebble Beach, or Villa d'Este, they will pull out all stops, engage whomever is necessary. But if you are just some classic car owner, who wants a car properly restored, good luck.

Was this review helpful?
Yes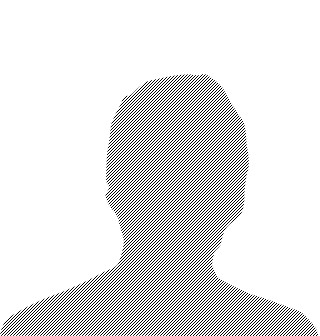 Anonymous
2 found this helpful
R Type Continental
in Full Restoration
reviewed on 2018-04-09 00:36:02
I saw recently the restored R Type Continental by Frank Dale & Stepsons at Amelia Island, a first class job that won best in class. Superb workmanship
Was this review helpful?
Yes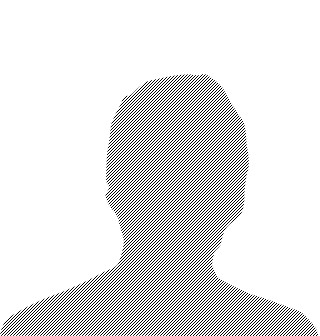 Anonymous
1 found this helpful
S2 Continental
in Full Restoration
reviewed on 2021-02-26 00:59:44
Extremely happy with the restoration of my much loved S2 Continental, a superb job from top to bottom, mechanicals and cosmetics (the coachwork was very rusty) I would highly recommend the team at Frank Dale & Stepsons
Was this review helpful?
Yes