Not logged in
Autoteile Haslop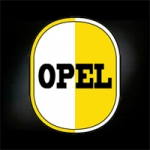 Stedinger Weg 35
Dötlingen / Brettorf
Germany
Services: Mechanic/Service, Spare parts

Ersatzteile und Service für OPEL Old- & Youngtimer
Spareparts and Service OPEL Old- & Youngtimer
Overall
1 reviews
Mechanic/Service
0 reviews
Spare parts
1 reviews

I want to review this supplier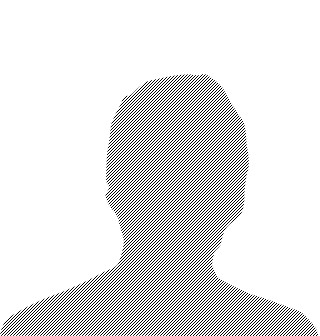 Anonymous
3 found this helpful
Wow worst service ever and damaged parts

in Spare parts
reviewed on 2020-04-15 03:49:38
Absolutely horrible service. Shockingly rude and angry communication, for no reason. Extremely uncooperative. Only takes wire transfer and demanded that I pay his bank fees when I had no way to know what his bank fees were. Very insulting and unprofessional in his demeanor, although the entire time I was extremely polite and reasonable with him. He quoted a price for shipping, then demanded more money after I paid him even more than he quoted. I am shocked and have no idea how anyone can do business with this guy. Poorly-manufactured products with major defects that require repair. Avoid, avoid, avoid this guy. I will post our emails below, so you can see for yourself what kind of businessman this guy is.

Absolut schrecklicher Service. Schockierend unhöfliche und wütende Kommunikation ohne Grund. Extrem unkooperativ. Nimmt nur Überweisung und verlangt, dass ich seine Bankgebühren bezahle, wenn ich nicht wissen konnte, wie hoch seine Bankgebühren waren. Sehr beleidigend und unprofessionell in seinem Auftreten, obwohl ich die ganze Zeit über äußerst höflich und vernünftig mit ihm war. Er zitierte einen Preis für den Versand und verlangte dann mehr Geld, nachdem ich ihn noch mehr bezahlt hatte, als er angegeben hatte. Ich bin schockiert und habe keine Ahnung, wie jemand mit diesem Kerl Geschäfte machen kann. Schlecht hergestellte Produkte mit schwerwiegenden Mängeln, die repariert werden müssen - siehe Fotos. Vermeiden Sie, vermeiden Sie, vermeiden Sie diesen Kerl. Ich werde unsere E-Mails unten veröffentlichen, damit Sie selbst sehen können, was für ein Geschäftsmann dieser Typ ist.

Emails:

God again ... you let us calculate the fees again !!!
 
Vienna can someone like you run a company ???
Now watch that the remaining amount is paid COMPLETELY !!!
 
You have to have the fees calculated by you and not by us, it can't be that hard !!!!

Auto parts Haslop
-----

I will transfer € 345 plus the purchase price back to you at your expense and then you can go where the sun never shines !!!
 
That you paid so many fees is ONLY YOUR DEBT !!!!
 
Give me a SEPA bank account and I will transfer your money back on Monday!
 
Pleasant life !!!
 
PS. Maybe at least let someone explain this mail to you !!!!
 
My face, how can behave so incredibly ignorant !!! You DON'T WANT to understand it, so I can't help you !!
 
From now on I will no longer answer you !!!

-----

Herrgott nochmal…Sie haben wieder die Gebühren bei uns berechnen lassen !!!

Wien kann jemand wie Sie eine Firma leiten???
Sehen Sie jetzt zu, dass der Restbetrag gezahlt und zwar VOLLSTÄNDIG !!!

Sie müssen die Gebühren bei sich berechnen lassen und nicht bei uns , kann doch nicht so schwer sein !!!!

Autoteile Haslop
-----

Ich überweise Ihnen auf Ihre Kosten 345 € plus den Kaufpreis zurück und dann könen Sie dahingehen , wo die Sonne nie scheint!!!

Dass Sie soviele Gebühren bezahlt haben, ist einzig und alleine IHRE SCHULD !!!!

Geben Sie mir eine SEPA-Bankverbindung und ich überweise am Montag Ihr Geld zurück !

Angenehmes Leben noch !!!

PS. Lassen Sie sich vielleicht wenigstens diese mail von jemanden erklären !!!!

Meine Fresse, wie kann sich so unfassbar ignorant verhalten !!!Sie WOLLEN es nicht verstehen, also kann icjh Ihnen nicht helfen !!

Ab sofort antworte ich Ihnen nicht mehr !!!

Was this review helpful?
Yes